MyAAEM is a platform for AAEM members to network with each other & discuss issues facing emergency medicine today! Start using MyAAEM to collaborate with peers in your section, chapter division, committee, and interest groups, and stay up to date with the latest events and announcements.
Access MyAAEM
First Time Login in to MyAAEM
Update Your Profile & Privacy Settings
As soon as you log in to MyAAEM, you should navigate to your profile to update your contact information and change your privacy settings. Instructions for how to do this can be found below. You can also change your profile so that your name does not display in the directory to other members. Please allow 24 hours to see changes in updated contact information before contacting your staff liaison.
Note: you may want to check your junk/spam folder for emails from MyAAEM and mark them as "not spam" so that they go straight to your inbox.
How to Use MyAAEM
Log in to MyAAEM using your AAEM member login credentials. To find your communities, you will go to the "Communities" tab after you log in. Then you can search by community type, or go to "My Communities" to see all of your communities in one place. Within MyAAEM you can: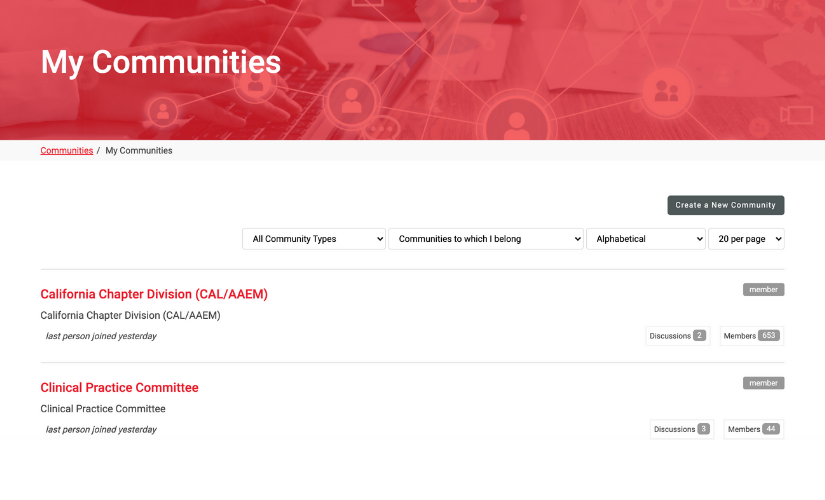 Questions on MyAAEM?
If you have other questions on using MyAAEM, view the FAQs and tips for navigating MyAAEM. You can also contact your staff liaison for assistance.