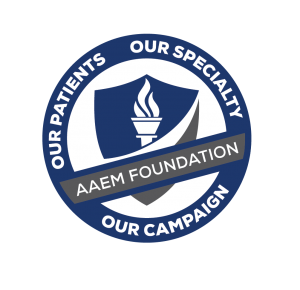 AAEM established its Foundation for the purposes of (1) studying and providing education relating to the access and availability of emergency medical care, and (2) defending the rights of patients to receive such care, and emergency physicians to provide such care. The latter purpose may include providing financial support for litigation to further these objectives. The Foundation will limit financial support to cases involving physician practice rights and cases involving a broad public interest.
In 2021, AAEM-Physician Group, a subsidiary of AAEM, filed suit in the Superior Court of California against Envision Healthcare Corporation to avoid a takeover of an emergency department contract that was held by and independent group. Issues at stake include lay influence over the patient-physician relationship, control of the fees charged, prohibited remuneration for referrals, and unfair restraint of the practice of a profession. Our specialty is in crisis. We cannot let these practices continue here and across the country.
The AAEM Foundation is funding this initiative to protect the physician-patient relationship so you can provide the highest quality of care for your patients.
AAEM is the only EM organization that speaks and acts against the harmful influences of the corporate practice of medicine.
Your donation today will go directly towards this initiative and will be an investment in your rights as an emergency physician and in the future of patient care.
Other Ways to Donate
Mail Your Donation
Mail donations to:
AAEM Foundation
555 E Wells St #1100
Milwaukee, WI 53202
Employer Matching Gifts
Many employers offer matching gift programs. Check with your employer to see if they will match partial or your full contribution!
Gifts in Honor and Gifts in Memory
Gifts at all levels can be given in honor of or in memory of a program director, mentor, and/or colleague. Notification of gifts made in honor or in memory will be sent to the honoree or their family and listed in our Annual Report.
More Ways
The AAEM Foundation gratefully accepts IRA distributions, contributions through donor-advised funds, planned gifts, and bequests. Please reach out to Missy Zagroba, Executive Director, with any questions or to make arrangements.
AAEM Foundation Levels of Giving
$1,000 and Greater
$500-$999
$250-$499
$100-$249
$50-$99
Donors will receive recognition in Common Sense throughout the year they contributed to the Foundation. Anyone wishing to remain anonymous may do so. Levels are determined annually based upon a calendar year.
More About the AAEM Foundation
The AAEM Foundation is a 501(c)(3) non-profit organization.
EIN: 20-2080841
To recognize those who provide financial support to the AAEM Foundation, the board of directors agreed to establish levels of recognition. Contributions to the Foundation are tax deductible.
Contact the AAEM office with any questions at info@aaem.org or 800-884-2236.